Music for Motivation and Mind #2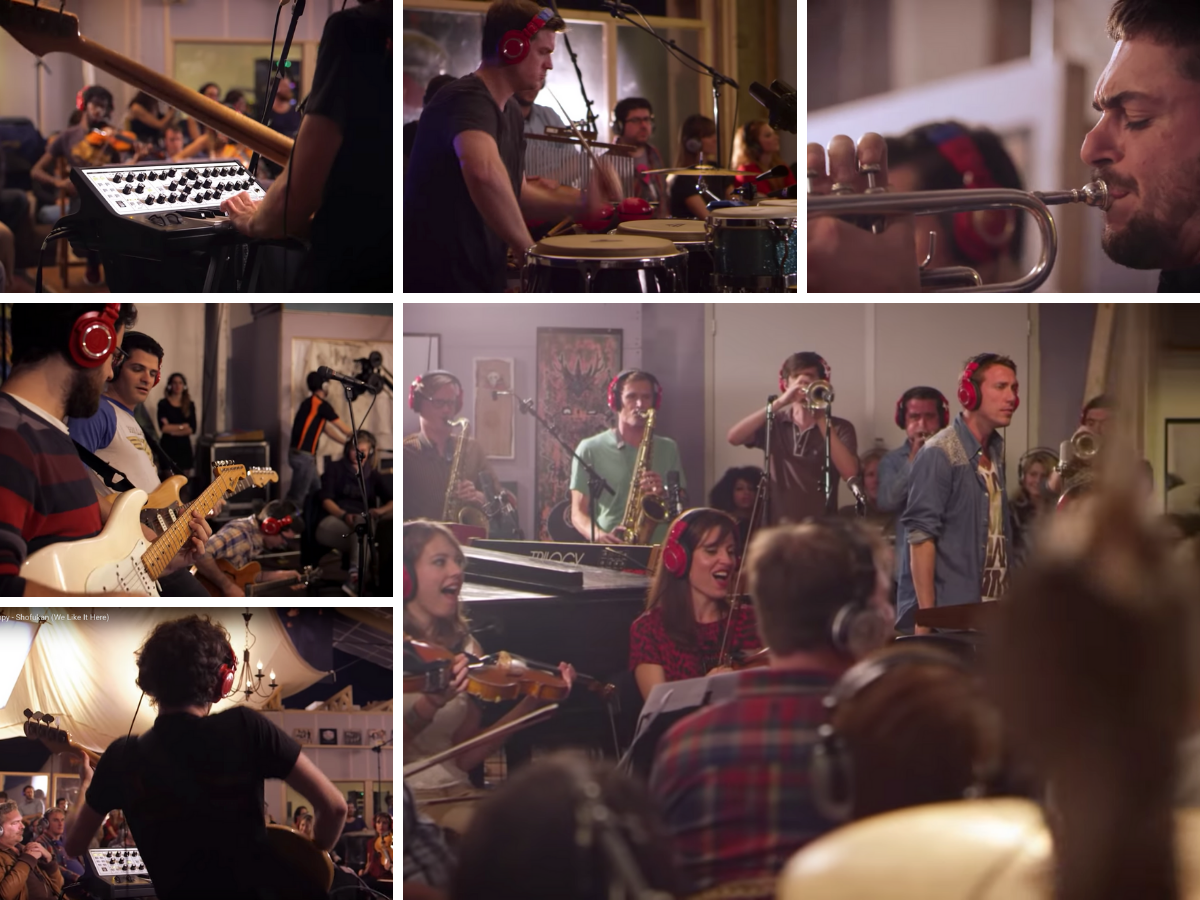 April 6, 2020
Snarky Puppy
Welcome back to Music for Motivation and Mind! Laura here bringing you something slightly different to last time. Let me introduce you to one of my favourite groups – Snarky Puppy. If you're here for something new, or something funky, keep reading.
I first heard Snarky Puppy when I was in University and their funky rhythms infected my soul. Their music is varied, uses a huge range of timbres, textures, instrumentation and feeling. There's probably something for everyone, although if you're not into funk it might be a little like finding a needle in a haystack! But hopefully I can bring you some examples that you enjoy.
I'm particularly loving them at the moment as much of their stuff is instrumental (no singers) so I don't get distracted by lyrics. They're great to have on in the background while working and fab to turn up when you need a break.
A bit of background
Snarky Puppy were formed in 2003 at University of North Texas' by a group of students on the Jazz Studies program and now have around 25 members at any one time. They have won multiple awards such as Best R&B Performance in 2014, Best Contemporary Instrumental Album in 2016 and 2017, and have collaborated with big name solo artists and producers. Rather them attempt to describe their sound, genre or way of performing, as per their website, I'll leave it up to the New York Times with their quote:
"Take them for what they are, rather than judge them for what they're not."
Read more about them on their website here. 
Videos & Music
The first song I ever heard from Snarky Puppy was their 'Thing of Gold' from their album GroundUp. Have a watch of the video below to get a feel for them.
Snarky Puppy – Thing of Gold from GroundUp
My favourite? Probably Shofukan. Did I mention they're also fantastic to listen to on a road trip?
Snarky Puppy – Shofukan from We Like It Here album.
If you fancy something a little more orchestral, smooth and a bit less funky, check out their collaboration with the Metropole Orkest. Links to two songs below.

Snarky Puppy + Metropole Orkest – Sintra


Snarky Puppy + Metropole Orkest – The Curtain
Youtube 
Pretty much all of their material is on Youtube. A link to their page is here. Try and go for the ones with recordings of their live performances. Go one better and put it on your TV with surround sound and you'll feel like you're right in the room. They have a variety of playlists and there's something for everyone.
I'll be back next month bringing you something less present day and we'll be taking a trip back to the 1900s.
Related Articles
Music for Motivation and Mind #1
Dovetail's Job Search Toolkit
HR + Business News
If you'd like to share your own favourite: email us and it could be featured in our next blog!
Follow us to keep up to date with news, jobs and career tips: