HR & Business Round Up – July 18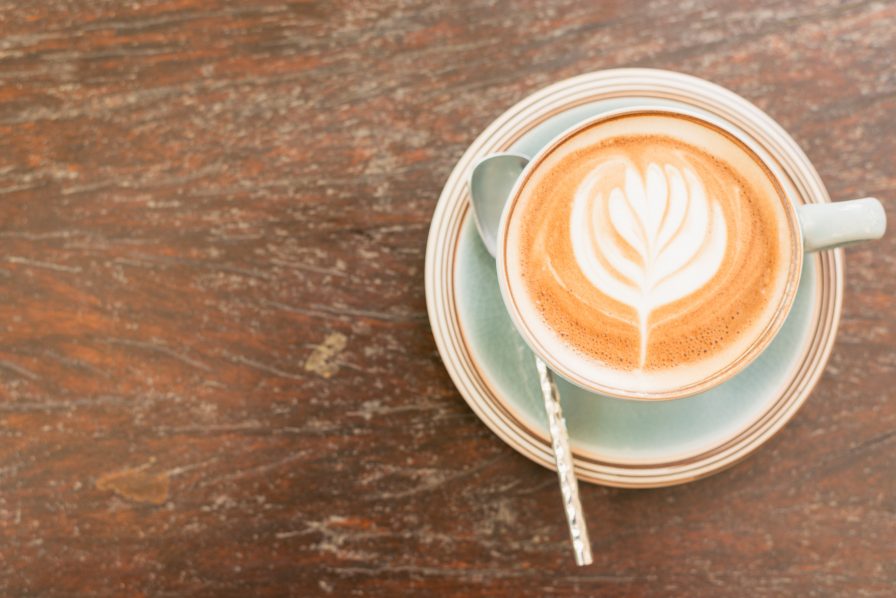 July 30, 2018
A round-up of Business & HR News headlines –
Local, National & Beyond
30th July
Bournemouth is the Miami of the UK
Rising almost silently into the air, the panoramic views from the basket of the helium balloon are breathtaking.
30th July
HR News: Four Business Reads to further your Career this Summer
Better your chances at work, whilst you bathe in the sun with these recommended reads.
30th July
The Guardian: No bosses, no managers: The truth behind the 'flat hierarchy' facade
Imagine working for a company with no bosses. On your first day, you are given a handbook for new employees. This will be "the greatest professional experience of your life", you read…

30th July 
Personnel Today: Four ways employers can support neurodiversity at work
30th July
HR news: Business reads to further your career this Summer
Got a holiday booked? Take advantage of those leisurely moments with these books that can help boost your career!
30th July
Bournemouth Echo:App will tell you what activities and events are going on nearby
Local Entrepreneur launches  new app to get us more active.
27th July
Personnel Today: Workers not taking holidays at risk of burnout
Why it's so important to take that well-earned holiday
26th July
Personnel Today: How Employers can support a growing band of older workers
26th July
Bournemouth Echo: Dome comforts: The Poole company working on the O2
Medal decking and roofing specialist SMD Ltd is midway through its second extensive project on the Greenwich landmark.
25th July
Bournemouth Echo: Purbeck Ice cream celebrates 30 years
Purbeck Ice Cream is now sold internationally and more than a million litres a year are produced from its base at Kingston, near Wareham.
24th July
Bournemouth Echo:Global firm invests £2m in new Bournemouth factory
Carlisle Fluid Technologies makes equipment for applying and treating sprayed materials including paints, coatings, powders and bonding materials.
23rd July
Bournemouth Echo: Jimmy's Iced Coffee rebrand steps out in London
Jimmy's Iced Coffee, which is based in Christchurch, has been advertising its products on black cabs, phone boxes, double decker buses and at tube stations across the city featuring the slogan "go get some"
23rd July
Bournemouth Echo: A network invented in Bournemouth could save councils' millions
CouncilConnect, which was created from the sofa of co-founder Gregory Smith, is a web-based platform which allows local government staff to connect with others buying similar products and services.
16th July
BBC News: Theresa May pledges to boost aerospace amid Brexit fears
Theresa May has promised extra investment for the aerospace industry, just weeks after Airbus threatened to reduce its UK presence because of Brexit disruption.
16th July
PersonnelToday: One in five diabetics disciplined for taking time off
More needs to be done to educate employers about their responsibilities to diabetic workers, it has been claimed, as it emerged that one in five people with diabetes have faced disciplinary action for missing work.
15th July
Country Living: Want to get paid to sleep? This new job offers just that
If you've always prided yourself on your ability to nod off and you adore a good nap, then we may have found your dream job, which you'll be able to do with your eyes closed…
13th July
Personnel Today: Tesco staff file 1,000 equal pay claims
Leigh Day, which is pursuing a claim that will potentially cost the retailer £4bn in compensation, said it has received "thousands" more enquiries from Tesco employees and ex-employees, and expects the number of claims to continue to rise.
13th July
ClickZ: 5 lessons marketers can learn from China's most successful ecommerce businesses
China's largest ecommerce businesses are transforming the way marketers should think about marketing automation. Read on for some of the most innovative tools and technologies that China's ecommerce giants are using to grow their business and see if they might be useful to your marketing automation strategy as well.
13th July
Nursing Times:Ruling on pay for care workers who sleep at workplace
Care workers who are paid to sleep at their workplace in case they are needed overnight do not qualify for the minimum wage, the Court of Appeal has ruled.
12th July
Bournemouth Echo: Rural Dorset businesses recognised in awards shortlist
Eight Dorset businesses have been handed a major trade boost after being shortlisted for an awards scheme which showcases the very best in British rural enterprise.
12th July
Bournemouth Echo: An online start-up is allowing people to make money by renting unused space to people who need more storage.
Shedspace operates on a similar principle to the accommodation platform Airbnb, bringing together "hosts" and "guests" to exchange space for money.
11th July
Bournemouth Echo: Hall & Woodhouse has invested £30m in Dorset pubs
It's a business whose story began 241 years ago, when many customers were thirsty agricultural labourers.
Today, Hall & Woodhouse has around 200 pubs across the south of England and turns over £107 million, while 16 million bottles of its Badger beer are sold in supermarkets alone.
2nd July
The Telegraph: Six coffees a day could save your life
I feel like celebrating, as a bit of a coffee fiend – get the full story
2nd July
The Guardian: Robots could solve the social care crisis
2nd July
London Loves Business: Cyber attack is a question of 'when' and not if for UK CEOS
Stark warning for businesses across the UK.
2nd July
Bournemouth Echo: Robots and AI are on agenda for free BIMA event
The body that represents the digital industry is hosting a free session on artificial intelligence (AI) in an effort to reconnect with the sector in Bournemouth.
29th June
London Loves Business: Pound jumps after surprising economic data
Construction industry contributes to positive move.
29th June
HR News: How can power dressing affect your office outlook
The power of a suit and the psychology behind our outfit choices for work.

29th June
Bournemouth Echo: Britain may have reached "peak coffee shops" after Costa revealed weakened sales figures, it is claimed.
Has it finally happened?
Bournemouth Echo: Jimmy's Iced Coffee gets new look
The Dorset-based iced coffee producer which is on course to sell 4.5million drinks this year has had a relaunch.
Image source:
Photo by Tirachard Kumtanom from Pexels