How to Re-onbaord Employees After Furlough
November 13, 2020
Wondering how to Re-onboard employees after furlough?
We've talked about remote onboarding, general onboarding, but have you thought about how to re-onboard employees after furlough? Something that employers might not be thinking about at the moment with everything else going on, but re-onboarding employees after furlough is critical to ensure they are engaged, feel valued, motivated, and also re-assured that their job is stable. It also protects you as a business.
Each situation with furlough is different. Depending on the company, just one person could have been furloughed, a few from each sector, or perhaps even a whole department. And each person will feel different about being furloughed, have different worries, and certain expectations.
Chances are, if you have furloughed someone, you intend to bring them back. But what's the best way to do that, and how can you get them back up to speed quickly and working at their best?
1. Give as much notice as you can. Phoning them the Sunday before you want them back on the Monday is probably not the best idea. They may have child care issues, or simply not be prepared to jump straight in. 48 hours notice should be the minimum, and a whole week is excellent.
2. Define how/who to bring back. Of course in an ideal world, you would bring people back on the same hours, workload and job role as before, but this may not be possible in the current economic climate. It's also unlikely that you will be able to bring everyone back at the same time. It is important that you set out criteria for choosing how to bring people back and communicate this to your staff so they understand why some of their colleagues will be brought back sooner than others. The more information they have, the more likely they are to feel included, valued and secure. You also need to ensure you are not being discriminatory. To protect yourself, you need something documented in place for selection. Criteria could include seniority, operational needs, performance but cannot be based on a higher risk of COVID-19 related complications.
3. T&Cs and Documentation. Clearly define what is expected of them once they return to work. Re-define their job role, job title, duties, hours and inform them of their holiday entitlement and sickness rights. Ensure they fully understand what you are offering them. Once agreed, make sure your employee has everything in writing to enable them to fully digest and understand the information.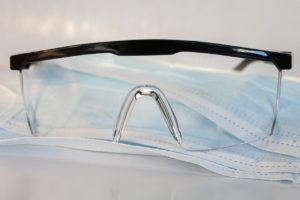 4. Health & Safety. If they have been furloughed from the start of lockdown, chances are a lot will have changed with regards to H&S in the office. Give them the propertraining, run them through the changes, and ensure they feel safe at all times.
5. Integrate them back into the team. As you would with a new employee, make sure your returning employee is welcomed back into the team/company, and catch them up on any critical changes. If they have a team leader, ensure they are able to have a 1-2-1 meeting to fill them in on what has changed, how and also why.
6. Re-train. Ensure the employee has all the necessary tools and abilities to continue to carry out their work to a high standard. Ask them if they would like a refresher on any systems or processes. Don't immediately throw them in the deepend and expect them to swim, as some will sink, and others will swim.
7. Communicate. Just like you would with a new employee, have regular catch ups with them to ensure they are enjoying work, getting on with everyone and are clear on what they are supposed to be doing.
8. Offer understanding and re-assurance. Some people cope with change better than others, keep this in mind. Regular catch ups are great, but if possible, be as open and transparent about the current state of the business. This will hopefully ensure they feel stable within their role and are unlikely to want to look for a new role elsewhere
Remember, you will not be the only company going through this. If you are having a tough time, reach out to people in your network or business advisors to share the burden.
Sources for how to re-onboard employees after furlough: Thanks to the HR Director and Glassdoor.
Related Dovetail articles:
Business news roundup
Why your business needs marketing
Does Multi-tasking work?
Follow us to keep up to date with The UK Job Market Report, Recruitment + HR news,  as well as our latest jobs, career tips + everything else related to your working world.