Holiday Policies – the good and the bad!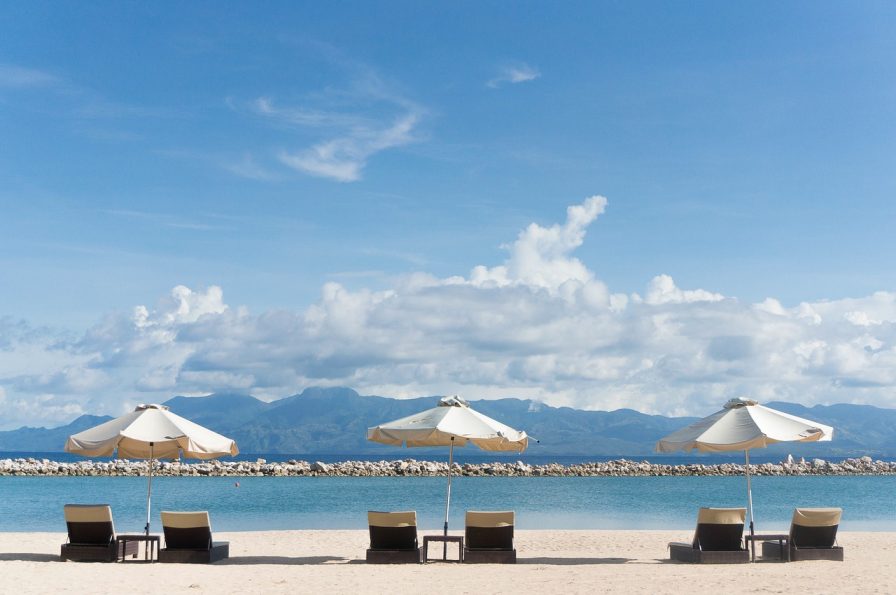 April 10, 2017
As we enter the start of the holiday season, we thought we'd look at the pros and the cons of the holiday season and the impact it can have on business and employees.
We all know how important it is to have time out, to recharge and get away from the everyday humdrum and stresses of work, and it's proven to have a beneficial impact on productivity if staff are happy.
Company holiday entitlements rank as one of the most important factors when considering a new role, see our article on Employer Perks and Benefits.
The Good
Companies like Netflix and Virgin have become famous for their generous holiday policies, having a 'no-policy holiday policy ' and it seems to stack up – so why don't more companies take this approach, Expand based in Brighton have:
'Brighton-based headhunting and recruiting company Expand has also recently adopted an unlimited holiday policy, with the hope that it'll further the productivity spike the company saw following its introduction of flexible working, along with improving the health and wellbeing of its employees.' (1)
The Bad
Zurich ran a survey last year, showing how small business's really struggle with getting the work-life balance right, the London School of business and finance summarised:
· The survey found that just 43 per cent of businesses have a holiday of no more than five days booked within the next 12 months, whilst some will take no holiday at all as a result of work responsibilities.· They surveyed over 1,000 SMEs in the UK and found that 74 per cent of business owners took 25 days or less holiday in 2015, 48 per cent took 20 days or less, and 31 per cent took just 15 days or less.

· Business owners of larger companies were found to be less likely to have to hold back on taking time away from work. A survey of around 300 large companies showed that 57 per cent of business owners took 25 days or less holiday last year, 19 per cent took 20 days or less, and 8 per cent took 15 days or less.

·  The research also found that nearly half of SMEs believe that taking more holidays would have a negative impact on their business, compared to 28 per cent of decision makers of larger businesses.

Source: London school of business and finance (2)
If you can't adopt a super flexible policy like Netflix and Virgin – make sure employees gets the benefits of a well-deserved break, without stressing about what they're leaving behind. We thought we'd share this work holiday checklist (3) to help you maintain the equilibrium.
Review your company's holiday policy:
How many days leave employees are entitled to – Almost all workers above school leaving age are entitled to 5.6 weeks' paid holiday (28 days for workers working a five-day week). This is a minimum entitlement – you can decide to offer more
How many people can be off on the same days – taking into account peak workload times, end of month and end of year requirements
The procedure for requesting leave -.e.g. an employee wishing to book leave first checks with their line manager, then submits the leave form for their manager to sign before sending on to HR
How much notice – employees must give that they wish to take leave e.g. one month's notice for leave of four days or longer, and at least one week's notice for leave of three days or less.
How unavoidable conflicts will be resolved – e.g. on a first come/first served basis; by seniority or service longevity. But above all, be clear, conflicts will be resolved by considering the needs of the business and ensuring you have enough staff to get the work done, whatever the time of year
The policy on carrying over leave – e.g. encourage and remind employees to take their full leave entitlement spread over the 12 months as it's better for wellbeing and productivity. You may decide not to allow unused leave to be carried over into the following year but, equally, can choose to remain flexible and treat requests on an individual basis
Sickness and leave – here, the law helps by stating that employees continue to accrue their statutory minimum holiday entitlement as normal while absent from work due to sickness. However, if an employee becomes ill before or during their annual leave, they are not entitled to convert that holiday to sick leave. It is your right though, again, to treat each case on its merit
Discretionary leave for emergencies and compassion: your policy should state whether this is a separate category or part of the vacation allocation; whether or not it will be paid and how much notice the employee must give
Handovers: define which employees' roles necessitate that they prepare a written handover before taking leave. Define in which roles an oral handover will suffice. Both should detail current work status, supported by relevant documents or notes, as well as where to find electronic or paper files. A meeting between the person going on leave, the person taking their place and the relevant manager should take place at a set time before their departure.
Total shutdown – Much of European business closes down completely in August. This includes some of the world's top economic performers. France , for instance, competes with US productivity despite taking 40 days off a year, and working an average of only 37 hours a week. So maybe this could be the simplest answer of all. Look closely at the Christmas week, for instance. How much business is really done then? Do some operations take place during this time while others stop? Could your offices be closed entirely, or could you work shortened hours? Do employees need to be there in person or could they work remotely?

Other useful resources
ACAS tools
References
1  Stylist
2 London school of business and finance
3 Holiday checklist