Dovetail Business Round-up: June 17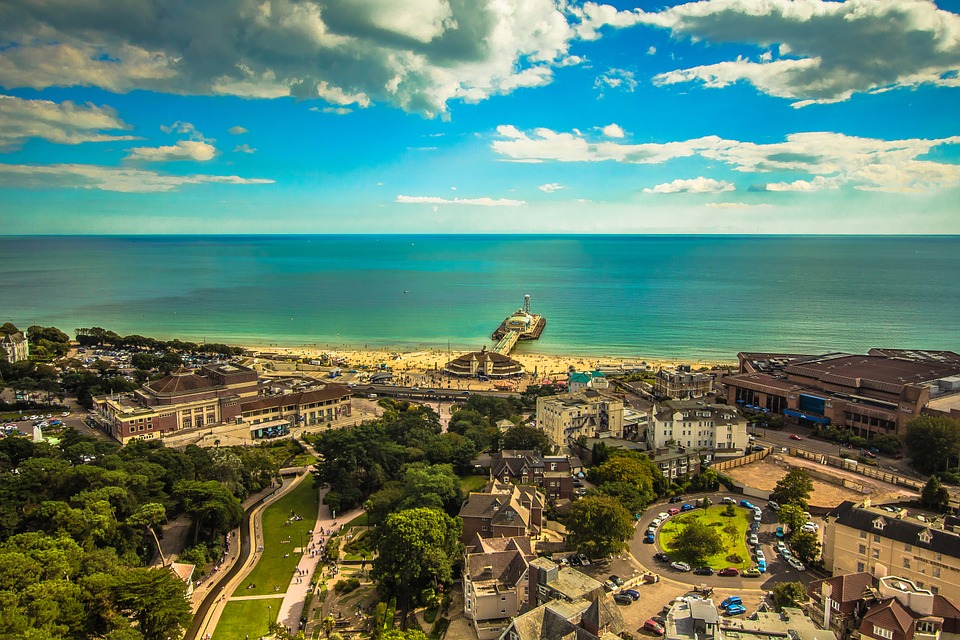 June 5, 2017
Making sure you don't miss the important Business News in Dorset, Hampshire and beyond, here is Dovetail's Business Round-Up of the latest HR & Business headlines.
General News:
Foodies rejoice as No. 34 opens in Bournemouth
New Bournemouth restaurant No.34 officially opened its doors to the public, offering Dorset foodies a taste of elegant Michelin-star cooking. No.34 boasts a high quality menu created by celebrated Michelin-starred Head Chef Jean Gysemans, famous for his creative use of seasonal and local ingredients.
View full story: New restaurant opens in Bournemouth
A £7.7million development on a Dorset industrial estate is set to generate jobs on newly available land.
The work at Cobham Gate includes a warehouse, traffic junction and new roads.
It is the first development on the 28-acre site at Ferndown Industrial Estate, which has planning consent for 405,000sqft of new employment space.
As well as a 60,000sqft warehouse and a signalled junction, the work included new internal roads and landscaping.
The work has been carried out by Christchurch-based company Mildren Construction, on behalf of Glenbeigh Developments Ltd.
View full story: New Cobham Gate
Leading figure in Bournemouth's digital and creative sector is giving staff a free breakfast to encourage them to vote in tomorrow's general election.
Adam Greenwood, managing director of Greenwood Campbell, hopes the move will give extra time to vote before work. The company, based on Richmond Hill, employs 38 people.
View full story: Greenwood Campbell
We're leaving the EU, but major new law still affects businesses
The prospect of Brexit may have led businesses to ignore new European data protection laws which will seriously affect them, a company boss says.
Matt Horan, of Poole-based C3IA solutions, says some companies are "totally unaware" of new EU regulations – despite the prospect of fines worth up to four per cent of turnover.
The rules, which will effectively replace the Data Protection Act, are contained in the European General Data Protection Regulation (GDPR). Firms which breach it could be fined by up to four per cent of worldwide turnover or 20 million euros, whichever is the greater.
View full story: Data Protection Act
Brexit will make it harder to hire well-qualified talent, research from the CIPD has found.
The latest CIPD/Hays Resourcing and Talent Planning survey found that almost three-quarters (72%) of HR professionals think competition for skills will increase over the next three years as a result of the UK's decision to leave the EU.
View full story: CIPD says Brexit will increase hiring difficulties
Bournemouth has the chance to "sharpen its competitive edge" 
The resort is the only town in the country to have two BIDs – one for the town centre and one for the coastal areas. Both received backing for a new five-year term from the businesses whose levies pay for their work promoting the town.
Bournemouth Town Centre BID was backed by 78 percent of businesses voting – representing 89 per cent of the rateable value of voting businesses. Turnout was 50 percent, with 700 businesses eligible to vote.
View full story: Bournemouth Businesses' vote for Coastal Bids
Football manager Harry Rednapp launched the new and improved Elliotts' branch in Fordingbridge on Thursday.
The Birmingham City Football manager joined branch manager John Tague and sales director Paul Cleary to cut the ribbon in true builders' style, with a jack saw, mini chainsaw and bolt croppers.
Elliotts, is an independent supplier of building products, also invited customers and the Mayor of Fordingbridge, Cllr Malcolm Connolly to celebrate the occasion.
View full story: Elliotts building products
'War is straightforward – my biggest challenges were in business'
You might imagine that someone who has fought in Afghanistan might have little sympathy for the everyday pressures of the workplace. But former Royal Marine commando Steen Stones has made a business out of coaching people to get the best out of their lives and careers.
"People's challenges are completely their own. Some of my biggest challenges have been setting up a business on my own," he says. The 33-year-old runs Quest Life, based in Bournemouth and specialising in helping people develop psychological resilience.
View full story: biggest challenges in business

New rules on the controversial payday loan market have handed a business opportunity to Bournemouth software company – 'Choose Wisely'
The rules require lenders online to display "prominently" at least one link to a price comparison site so customers can see other available interest rates.
View full story: Bournemouth software company
10 reasons why Bournemouth is the centre of a business 'renaissance', according to Nick Hixson
Bournemouth has an opportunity to link with seven thriving cities around the world, according to the author of a study which hailed its "entrepreneurial renaissance".
Business adviser Nick Hixson wrote a chapter about the town for a book which also studies business in Sydney, San Francisco, Tel Aviv, Bangalore, Dublin, Milan and Stockholm.
View full story: Bournemouth Business Renaissance
THIS WORKSPACE event, with Ted Baker founder Ray Kelvin – 14th June
There will be a rare chance to meet the enigmatic founder of the Ted Baker fashion brand at an event in the Daily Echo building.Ray Kelvin, who maintains an enigmatic presence and hides his face in photographs, has called Bournemouth a "second home" to his family.
He will answer questions for Virgin Startup on Wednesday, June 14, 6.30pm-9pm, in the Echo's former print room in THIS Workspace.
View full story: THIS Workspace Event
Sector Focus: HR
Early Careers Development 2017: Philip Paige: Mentoring and skills training as a means to early engagement
Given the landscape and ambitions of students in today's climate, how best can the HR team guide and support them? J.P Morgan's Early Years Lead Philip Paige discusses the best ways to do this.
View full story: JP Morgan Early Careers Development Focus

Sector Focus: Construction
McCarthy & Stone: building more retirement homes could save the country billions
Increasing the supply of retirement homes could save the country billions in social care, according to the Bournemouth-based company that dominates the market for older people's housing.
Clive Fenton, chief executive of McCarthy & Stone, has welcomed the government's "determination" to fix social care, despite Theresa May's decision to drop radical plans that were dubbed a "dementia tax".
View full story: Building more homes 
Construction News look at what the election result means for the construction industry – and 'the top 7 takeaways', incl. Renewed uncertainty, Anti-Heathrow pressure to grow again, A new housing minister, Cross Rail 2, Better Brexit
View full story: Top 7 takeaways for construction industry
Sector Focus: Digital
Dorset's digital and creative scene has seen a "stutter" and needs to invest to see off competition from other areas.
That's the view of one leading figure in the sector, Daniel Ward-Murphy, strategy director at Poole design agency Salad.
He said: "The explosion of the Bournemouth agency scene is, in the main, still a continuing, successful journey.
View full story: Digital Sector needs investment for continued success
Can the sector's talent drum up interest in the election?
Election campaigns see traditional businesses demanding tax breaks and less red tape – but what about the digital and creative industries?
Moves are afoot to encourage people in Dorset's digital sector to make their voice heard ahead of polling day.
And there are calls for the area's social media professionals to use their talent to encourage voting.
View full story: Digital sector to boost polls?
Further Afield: Construction News
House Building drives construction activity to 17 month high
The latest monthly survey of construction purchasing managers reveals the fastest upturn in residential work since the end of 2015, as well as a sustained recovery in new work, following the soft patch seen during the first quarter of 2017.
Buyers reported a marked expansion of input purchasing across the construction sector and staff recruitment on the rise.
View full story: House-building drives construction