The Dovetail News Round Up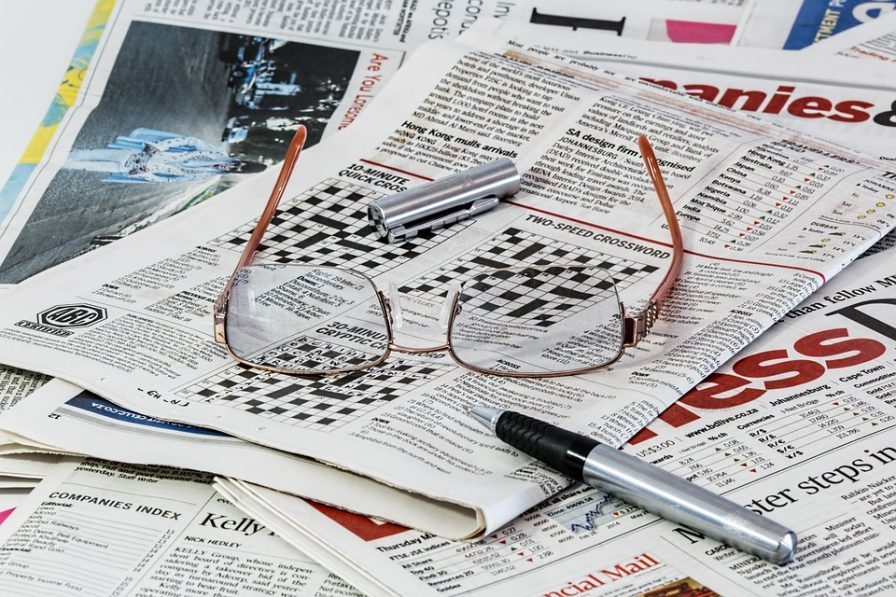 March 13, 2017
March 2017

Making sure you don't miss anything – here's the Dovetail Round Up of latest headlines on local businesses 'in the news' across Dorset and Hampshire.
General News
28.03.17 Dorset industry leader pleads for "business as usual" after Article 50 triggered ..
The leader of a Dorset industry group has called for "business as usual" after the Government triggered Article 50 to start the process of the UK leaving the European Union.
Dorset Chamber of Commerce and Industry (DCCI) chief executive, Ian Girling, said: "It is absolutely crucial that Government negotiators listen to the views of business and place the economy at the heart of any future agreement.
Full story: Businessdorset.co.uk
23.03.17  Bournemouth East MP Tobias Ellwood has been hailed a 'hero' after battling to save the life of a police officer stabbed in yesterday's terrorist attack at Westminster. Mr Ellwood, a foreign officer minister, gave CPR and mouth to mouth to the officer in the grounds of the Palace of Westminster amid scenes of chaos.
Full story: BournemouthEcho.co.uk
21.03.17  The high street isn't dying, it's just changing: the verdict from Bournemouth University academics
Reports of the death of the high street have been greatly exaggerated. That is the view of two Bournemouth University academics who make it their business to look at the evidence.
When the Bournemouth branch of Next shut in early January, it raised some of the familiar questions about the future of town centre shops.
Full story: Bournemouth Echo
Company Focus: Kimcell Ltd
22.03.17  Businesses in Bournemouth have huge potential… if they look beyond Dorset'
When he moved to Bournemouth two decades ago, Gordon Fong recalls that many friends from the North East didn't want to visit him in the resort.
In the years since then, he has seen the town's national reputation transformed by changing demographics and the boom in its creative and digital sector.
Full story: Bournemouth Echo
Company Focus: Lush
14.03.17 – Lush co-founder Mark Constantine: 'I'm really proud. I've never seen some of these ladies cry'
Mark Constantine says he has spent 40 years doing the same thing from the same room in Poole High Street.
But as the latest figures from Lush Cosmetics confirm, he has known wildly different degrees of success.
Here, Constantine & Weir became the major supplier of the Body Shop. Later, mail order retailer Cosmetics To Go collapsed into administration. After that failure, 22 years ago, this space and the shop unit below became the starting place of Lush.
Full story: BusinessDorset.co.uk
13.03.17 – Lush slams government's lack of Brexit clarity and threatens to ditch UK expansion plans
British firm says one fifth of its staff that are not UK citizens 'suddenly felt unwelcome and understandably upset, they have threatened to expand overseas instead of in the UK after the Brexit vote sent "shockwaves" through its business.
Full story: the Telegraph.co.uk
13.03.17 – Lush workers get pay rise of up to £2,184 as company becomes Living Wage employer
Only in the news last week, as a UK top employer, Lush gain another big tick in the attractive employer stakes. LUSH is to give 1,000 workers at its Poole factory a pay rise worth up to £2,184 after announcing it will become a Living Wage employer.
Full story:BournemouthEcho.co.uk,  Lush.co.uk
Company Focus: Farrow and Ball
11.03.17 – 'You're only good as your last tin of paint',
Farrow and Ball is one of the handful of Dorset brands that is recognised around the world. Don Henshall, CEO of premium paint and wallpaper Farrow & Ball, intends to grow the business by large but "sustainable" margins over the next few year.
Full story: BournemouthEcho.co.uk, Farrow and Ball
Sector Focus: Digital & Technology
22.03.17 – Bournemouth and Poole's digital firms are top for high growth, says Tech Nation report
The thriving tech industry in Bournemouth and Poole has a greater proportion of high-growth businesses than its counterparts anywhere in the country. The report, which examines the tech industry across the UK, says 26 per cent of firms in Bournemouth and Poole's digital "cluster" are high-growth – compared with 22 per cent in second-place Newcastle.
Full story: Bournemouth Echo.co.uk
17.03.17 – Bournemouth could play a "key role" in world-leading 5G technology
Chancellor Philip Hammond announced in the budget that £16million would be spent on a "cutting edge 5G facility" which will have the technology to run trials of 5G applications, though no location has been revealed.
Bournemouth is already the test bed for the development by Ordnance Survey of a mapping tool which is being developed to allow the development of 5G.
Full story: Businessdorset.co.uk
10.03.17 Next generation of digital talent given insight into creative industries
Students from Bournemouth University International College and four local schools attended a variety of masterclasses hosted by the Digital Horizons programme.
Full story: BournemouthEcho.co.uk
Business Comment
28.03.17 Entrepreneurial renaissance' putting Bournemouth on the same level as Sydney, Milan & Stockholm
Few places in the UK can match the mix of factors which could see Bournemouth assert itself as the centre of a "renaissance" for business, a new study argues.
Nick Hixson, Bournemouth-based business adviser and accountant, has written a chapter about the town for a book that places it alongside major cities including Sydney, Tel Aviv, Bangalore, Dublin, Milan and Stockholm.
He points to 15 characteristics which "point to a small but rapidly growing Renaissance movement" in the area.
Full story: Businessdorset.co.uk

23.03.17 – Record number of firms registered as Dorset passes 50,000 milestone
A record number of companies were registered in Dorset last year, with the county's total number of businesses topping 50,000 for the first time. Across the county, there were 8,113 business established and 4,726 dissolved – making a net increase of 3,387. Poole led the way in the formation of new businesses, with 3,417, followed by Bournemouth at 2,118.
Full story: Businessdorset.co.uk

9.03.17 – Dorset Chamber CEO's reaction to the 2017 Budget
DCCI chief executive Ian Girling said: "It was encouraging to see figures which showed the UK as the fastest-growing economy in the G7 in 2017 and for a growth forecast upgraded from 1.4 per cent to 2 per cent this year.
Full story: BlackmoreVale.co.uk
& Further afield
23.03.17 – Dorset is set for an economy boost with work underway on £2.5million project
Dorset is set for an economy boost with work underway on a £2.5m project to create 20 new employment units.
Building work has started on the new units at the Dorset Enterprise Zone at Winfrith, which is already home to world leaders in marine, defence and advanced engineering, together with related supply industries.
Full story: Dorset Echo
Sources: 
The Telegraph, Bournemouth Echo, Blackmore Vale, Business Dorset, Dorset Echo