Virtual Office Party Ideas
December 4, 2020
So it's not exactly as exciting as last year where we all left the office early, donned our best frocks, styled our hair and had a pre-party glass of something special. BUT we're all in need of some Christmas cheer and holiday celebrations after what has been a tough year for all. So, we've put together a few ideas for a virtual office party. If you haven't planned anything yet, it's not too late!
Keep it simple
At the end of a long week, many of us are worn out. At the end of a long year, the same can be said! So why not keep it simple. Set up an online video call, grab a drink – be it a hot cuppa or something more 18+ – and have a good chat. Reflect on the best parts of the year, keep it positive.
Worst outfit/Best Christmas costume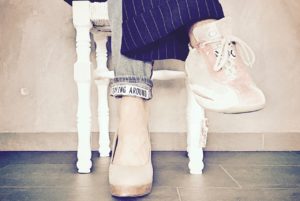 contest
If you are keeping it simple, why not have a contest!? I think the one that I like the sound of is the worst dressed. I have some hilarious costumes, old clothes, clashing colours and out of date styles in my wardrobe, and feel I'd be a winner for sure! I'm sure you'd be able to rock a ridiculous hairstyle or makeup look for extra points. And to remember it, why not take a screen shot and save it for next year's office Christmas card?
Christmas baking
Everyone could get a ginger bread house kit like the ones from M&S, or these great gingerbread kits from Lakeland  and follow the step by step instructions or video together. You're sure to have a laugh, and if you have any dough left over, have a 'funniest thing you can make with cookie dough' challenge! The aim of the game is to have fun. If you don't like ginger, what about Christmas cookies or if you really want to challenge yourselves, a Yule Log! 
Cocktail mixing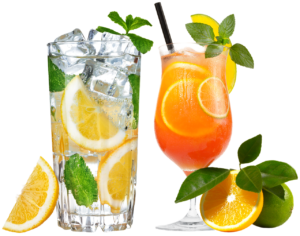 Now, this might not be for everyone, but it doesn't have to be just for those with well stocked drinks cupboards. There are plenty of options that require the most basic ingredients such as citrus friut and sugar. Get your laptop, phone or tablet set up in the kitchen, have some christmas tunes playing quietly in the background (I mean, really quiet, otherwise it will carry over the mic), and set up a Zoom or MS Teams with your office comrades. Choose one person to host and take everyone through the recipe step by step. There could even be a prize for the best looking drink (or maybe the worst!) It might be easiest to choose cocktails based from the same liquor, such as rum based or gin based depending on people's preferences, that way you can keep costs down. Here is a link to some great recipes: https://www.bbcgoodfood.com/recipes/collection/easy-cocktail-recipes 
Virtual gin tasting evening
If we're going along the lines of drinks, why not look into a virtual tasting evening together? Sally Barwick of The Christchurch Confectioner & Gin Shop live streams Virtual Gin Tasting & Discovery Evening on ZOOM. As the say on the website 'Our WSET accredited presenter will take you through a tasting of six of our small batch craft gins. We are a specialist gin shop and stock a huge range of UK craft gins from which we will carefully select six for you to try which showcase the fantastic and diverse styles of gin available today.'  https://www.ginandtreats.com/virtual-gin-discovery .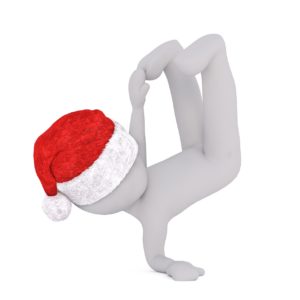 Virtual house party
Now, planning and execution would have to be key with this one, but why not a house party? Someone make a playlist of music on Spotify and share with the group. We're thinking a bit of S Club 7, The Macarena, Cha cha slide, and top it off with Mariah Carey's 'All I want for Christmas'. Get some glowsticks, some neon leggings, hang some fairy lights up and turn out the main lights. Hit play at the same time and start dancing. Only terrible dance moves allowed. The more ridiculous you can make yourself look, the better!
And if those don't take your fancy, there's certainly LOADS more on the internet, Google is your oyster!
Related Dovetail articles:
Secret Santa Gift Ideas
Shop Local This Christmas
Holiday Entitlement & Coronavirus
Follow us to keep up to date with The UK Job Market Report, Recruitment + HR news,  as well as our latest jobs, career tips + everything else related to your working world.