The Dovetail Island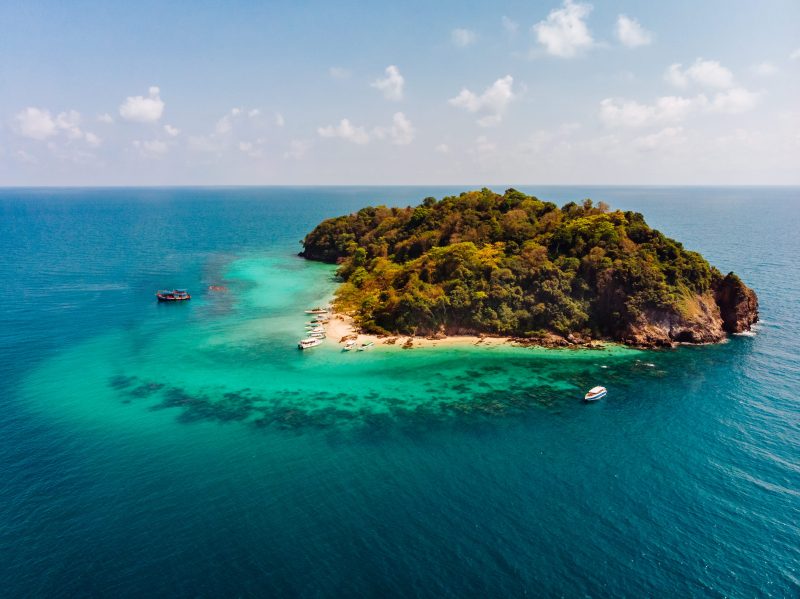 July 24, 2018
We know we're in the height of Summer, in the middle of a heatwave, and it might be starting to affect us when we start comparing Dovetail Recruitment and Love Island :0).
So, first things first – if you're not a love island viewer there are a few things you need to know. Or how about you just brave an episode and then come back to read this :0)
'When the contestants first arrive, they are coupled with another Islander.  'However over the course of the series, contestants can be re-coupled (either by choice or not – sometimes a contestant is given a new beau without wanting one). Plus, contestants are regularly voted out by the public and new ones brought in, throwing chaos into the mix.'
The Telegraph
The 'Island of Dovetail'
We have candidates and clients – a different type of contestant you could say, but there are certainly some similarities …here we go!
Coupling up
You guessed it, our role is a bit like cupid, where we try and match personality and skill sets with what we know a client is looking for. Strengths, weaknesses, a good culture fit – or perhaps it could be a case of opposites attract?
The thing is sometimes clients and candidates don't know what they're looking for and they have to shop around. This has its dangers.
We have different types of 'contestants' on the Island of Dovetail.
The Laura
If you're a Laura you can be overly keen, dive into things too quickly and can really mess up your chances. We liken her to a bit of job hopper which can often turn people off. It's great to be eager and passionate about a job, as long as you've thought everything through carefully, and have done your preparation.
But if you jump in when you're not sure, and show your hand too early, you might get burned – and leave something behind that you should have taken more care of.
The Alex
Now this chap really got my goat. He waited 6 weeks for someone to come in that he was interested in and he finally found someone he liked. Then a few new opportunities came along, he experienced FOMO (fear of missing out) and he put things with Alexandra on the back burner; thinking something better has come along.
Big mistake – He risks his great match for the unknown; not only does he nearly blow it with the first job opportunity – he actually realises the newbie opportunities aren't for him. He could have ended up with nothing. In fact he still could! :0) Here we have someone that isn't sure about quite a few things, and so tries to leave their options open and ultimately, this indecision could mean you get burned and leave with nothing.
The Wes
Now we like Wes, he demonstrates the classic case of getting too comfortable with someone, or a company and was worried about change and finding something new.
However, he did have his head turned by a more attractive offer and package, and ultimately decided to jump ship into something more exciting. This ended with great results, as he made the leap and it's worked out really well for him. He believed in himself, his abilities and that he could offer someone else just what they wanted. It looks like he's in now for the long haul – with Megan.
The Georgia
The epitome of loyalty and honesty (apparently). Georgia claimed she could hold her head high, didn't try to deceive anyone and was true to herself and others. Now we're not entirely sure how true this was given that if someone has to constantly repeat a trait, it's probably not quite as 'real' as they claim. However, it does name a great quality for all of the contestants on the Dovetail Island :0). Be real, tell us honestly what you're looking for, why you don't like something…and we can really work well for you.
Ultimately, she is a winner – as she leaves with her perfect fit 'Sam'.
If you're looking for your perfect fit role – get in touch with us at the Dovetail Island :0) 01202 424 824
Image credit: Photo by Flo Dahm from Pexels

Related Dovetail articles:
Job Market Report South
Interview tips