Local Business News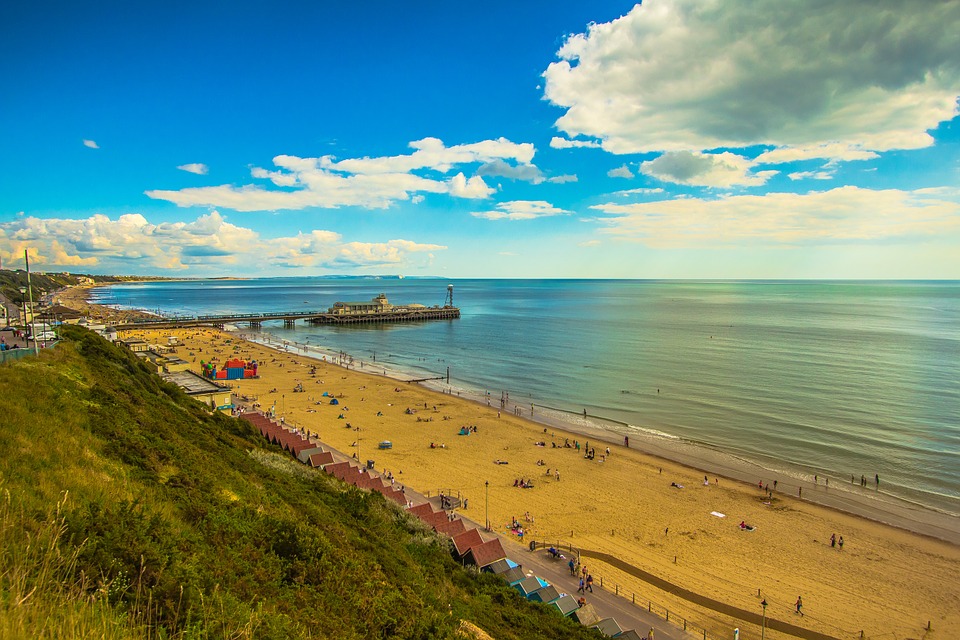 March 12, 2018
We've rounded up the Local business News Headlines for Dorset & Hampshire & beyond – in case you've missed it!
26th March 18
Brexit talks have left Lush staff from EU "in limbo"
MORE than half of Lush's staff in Poole are EU migrants and many have been left in a "protracted legal limbo" over Brexit, the company says.
26th March 18
Average single woman receives £85 less than a man, up from a £31 income gap in 2006-07
The gender gap in UK retirement incomes has widened dramatically over the last decade, with the average single woman now £85 a week behind her male counterpart, according to new data.
26th March 18
Delivery firm to offer 6,000 drivers right to be classified as workers in wake of Don Lane's death
The courier company DPD is to offer all of its drivers sick and holiday pay and will abolish its controversial £150 daily fines for missing work, as part of wholesale reforms to its gig-working model …


26th March 18
The co-founder of the world's most popular YouTube food channel will join a software entrepreneur to inspire start-up businesses.
Launching and monetising an online business is the theme of the next Virgin StartUp event, Screw it, Just Do It! on Wednesday, 6-8.30pm, at THIS Workspace in the Daily Echo building.
19th March 18
Making Mumpreneurs event aims to inspire and coach business women
A day devoted to 'mumpreneurs' will offer mothers practical training and inspiration to grow their businesses. The event next month will feature successful local businesswomen including Barbara Cox from BNC Nutrition and chef Sarah Ali Choudhury.
15th March 18
Owner-based HPW, has been named as finalist in the prestigious Building Design 'Architect of the Year
HPW, has been named as finalist in the prestigious Building Design 'Architect of the Year Awards' (AYA) for 2018 in the Retail & Leisure category for its role on the Rushden Lakes development in Northamptonshire.
15th March 18
Supermarket chain Aldi set to open new outlets and create hundreds of jobs in Dorset
Aldi described Dorset as an important growth area and is now looking for sites in Dorchester, Shaftesbury, Blandford, Bournemouth, Poole and Christchurch with further towns expected to be announced soon.
15th March 18
Farrow & Ball announces Anthony Davey as new chief executive
The company said it was "excited" to reveal that Anthony Davey would take over as chief executive from April 30. He will replace the company's award-winning chief executive Don Henshall.
14th March 18
Siemens has announced a new boss for its Poole-based intelligent traffic systems (ITS) business.
Wilke Reints will succeed Tom MacMorran, who retires as managing director at the end of this month.
14th March 18
Hampshire-based business has won a prestigious regional award for the fourth time.
Investment management firm Brooks Macdonald was named the winner of the Citywire Wealth Manager Regional Star Award for the South East. The awards, which celebrate the top wealth managers from across the country.
13th March 18
Lush is the second best retailer to work for (and has best 'workplace culture')
The Poole-based company came second overall in a list of the country's 15 best shopping businesses to work for.
13th March 18
A thriving enterprise hub has been officially launched as part of the £50 million regeneration of a former army garrison in Hampshire.
BASE Bordon Innovation Centre at Broxhead House, Bordon, brings together innovators and entrepreneurs in a collaborative workspace setting for start-ups and growth firms.
13th March 18
Construction works at a £30m industrial unit development on the outskirts of Southampton are nearing completion.
South Central's first occupier, John Lewis Partnership, prepares to move in when it opens in May.
13th March 18
DCCI chief executive Ian Girling on telling parents about apprenticeships
Parents are probably the main influencers in the direction of travel their son or daughter will take after school and it's essential they have a clear understanding of all possible routes available, including apprenticeships.
12 March 18
The Guardian discovers the source of the Gender Pay Gap
History is to blame for the inequality in pay – read the Guardian's article.
Latest stats on Men's vs Women's pay

12 March 18
St James Studio set up in THIS Workspace
A young entrepreneur who has been part of nine businesses since the age of 15 has set up his own communications agency.
9th March 18
SORTEDfood gained 2m subscribers for BU graduate
A Bournemouth University graduate whose YouTube cookery channel has almost two million subscribers returned to talk about the crucial importance of online 'influencers'.
8th March 18
South East: Companies report problems recruiting staff as Brexit looms
Three in five (63%) South East firms are reporting difficulty recruiting skilled staff, and a third have seen increased staff turnover since June 2016, according to a new employment and skills study from Lloyds Banking Group and business membership organisation, London First
8th March 18
Brexit: financial services jobs 'already going abroad'
The financial services industry – which employs around 15,000 people in Dorset – is waiting to see whether chancellor Philip Hammond can get it covered in a free trade deal with the EU.
8th March 18
Engineering Skills shortage revealed in new report
Research published this week shows engineering is worth £225 billion to the south east's economy and employs 23 percent of the region's workforce but despite this sector is suffering a skills shortage and is finding it difficult to attract young people.
7th March 18
House of Fraser, which owns one of Bournemouth's three major department stores, is being sold.
The move by its Chinese owners is the latest sign of upheaval on Britain's high streets.
6th March 18
A Hampshire software services company has seen its turnover grow by more than 25 per cent in the past year.
Turnover at Clearvision rose to more than £22m at the end of 2017 from £17.3m in its previous financial year, a 27 per cent year on year increase.
6th March 18
Parkeon Transportation is adding a manufacturing centre at Holton Heath to its existing Poole site.
The Dorset company that supplies ticketing systems to public transport systems around the world is expanding.
5th March 18
Regional law firm Trethowans has opened an office in the centre of Bournemouth.
The company, which already has a base in Poole, now has more than 50 staff in Dorset, including several key personnel who have relocated to the new base at Space House in Oxford Road.
South East: Manufacturers positive about 2018 prospects, says BDO/EEF survey
South East manufacturers have begun 2018 in the same upbeat manner they left last year on the back of the continued improvement in global demand together with a pick-up in the UK market…
Thanks to sources:
Bournemouth Echo
Southern Daily Echo
The Business Magazine