HR + Work News: May 2019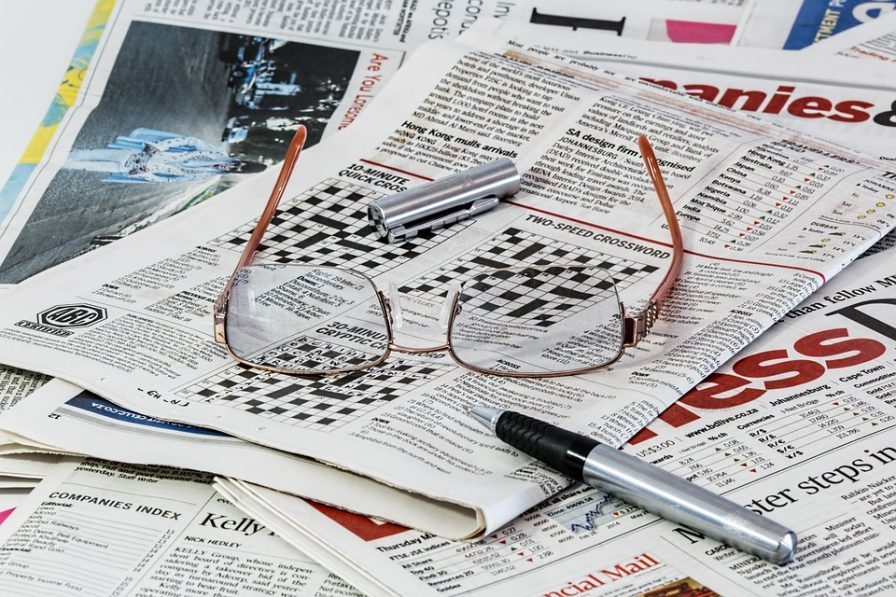 May 13, 2019
Keeping you up to date with all the HR & Work news for Bournemouth + Beyond
We've gathered the latest headlines from the best news sources to give you the best HR & Work News for Bournemouth, Dorset, across the UK + beyond!
28 May
HR News: Cash-strapped Brits work longer hours but struggle to make ends meet
Personnel Today: Employers can enhance maternity pay and not shared parental pay
HR News: Employee benefits set for digital overhaul
HR News: Discovering talent during the skills shortage
Bournemouth Echo: Dorset Business Awards: deadline and how to enter
27 May
The Guardian: Disrupted sleep patterns can lead to 'deviant behaviour', research suggests
The Guardian: Number of over-70s still in work more than doubles in a decade
HR News: Apprenticeship costs halved for non-levy payers
26 May
The Guardian: Businesses don't slam the door on prospective employees who ghost you
24 May
Bournemouth Echo: You Are the Media Conference takes place in Bournemouth
HR News: Over half of new dads stuggling to secure flexibility at work
Personnel Today: Renationalisation: what does it entail for HR?
Personnel Today: Employee wins pregnancy discrimination case
People Management:Employee was unfairly dismissed after announcing pregnancy three weeks into new job
Bournemouth Echo: Event asks why more women don't start businesses

22 May
The Guardian: Women's brains work better in warmer offices, study finds
Forbes.com: Europe's Largest Public Companies 2019
People Management: That HR Podcast episode 13: Can CEO schedules solve the productivity puzzle?
Business Insider:11 habits of ridiculously likable people that you can teach yourself
Bournemouth Echo:Nationwide blames investment in IT for fall in its profits
21 May
Bournemouth Echo: Dorset gets new Careers Hub
20 May

Bournemouth Echo: Health coach helping men tackle their stress
Bournemouth Echo: 10 jobs outsourced after Hendy Group buys Westover
Inc.com: Want to Combat Gender Discrimination at Work? Follow the Advice of This Trailblazing Female Exec
Inc.com – 17 Eye-Opening Quotes on Dealing with Criticism
HR News: Absence is Coming: 27.2 Million U.S. Workers Say the Final Night's Watch May Kill Job Productivity
HR News: Managing Mental Health in the workplace
Personnel Today: How to use anti-discrimination policies more successfully
Personnel Today: What can be learned from Denmark's parental leave and childcare policies?
The Guardian: Unions lobby investors to press Amazon over UK working conditions
The Guardian: Times editor defends paper's coverage of transgender issues
18 May
The Guardian: 'I did the right thing': Richer Sounds boss has no regrets
17 May

Personnel Today: How to get on a HR headhunter's radar
Personnel Today: Seven in 10 LGBT staff sexually harassed at
work
Bournemouth Echo: Marketing Rebellion author Mark Schaefer in Bournemouth
HR News: Employers urged to think to the future, as the struggle to fill vacancies continues
16 May

Personnel Today: Whistleblowing culture 'firmly entrenched' in the UK
Personnel Today: Young people critical of lack of diversity and social mobility
Bournemouth Echo: Gama Aviation brings £90m contracts and two airlines to airport
15 May

The Guardian: One in four northerners earn less than 'real living wage', says study
14 May

The Guardian: UK wage growth stalls despite record employment
The Guardian:'You can't really win': 4m Britons in poverty despite having jobs
13 May
Bournemouth Echo: Mobile coffee shop Beans & Bytes is first to be plastic-free
Bournemouth Echo: Founders of Amigo Loans and Lush among Dorset people named in Sunday Times Rich List
Business Insider: Angela Ahrendts was one of Apple's highest-paid executives during her 5 years at the company — here are the 3 biggest lessons she learned on the job
Business Insider: Viral YouTuber James Charles has lost nearly 3 million subscribers
Personnel Today: Blurring of work and home life is the tip of the tech iceberg
Personnel Today: Two in five employers train existing staff to fill jobs
The Guardian: How leaving my hometown helped me get my life back
12 May

The Guardian: Plan to end the tax trap on NHS senior doctors' pensions

11 May

Bournemouth Echo: Council could be asked to cut business rates for Debenhams
The Guardian: The world is my office: why I chose to become a digital nomad worker
Pay, Benefits & Rewards
The Guardian: Labour unveils plan to axe lower minimum wage for under-18s
10 May

Personnel Today: Late gender pay gap reporters named and shamed
Forbes: Uber Among Worst Big Tech IPOs In A Decade
HR News: How to Help Your Staff in Their Jobs in 2019
People Management: More than one in 10 UK workers need training to escape 'high risk' of automation
People Management: Half of vegans feel discriminated against by their employer
People Management: Getting settlement agreements right
Personnel Today: Turning up the heat on employees who tweet
8 May

Bournemouth Echo: More businesses in 'serious financial distress'
Inspiration:
The Mother of All Maternity Leave Challenges: Two Co-Founders Both Having Babies
7 May

Personnel Today: Chancellor considers world's highest minimum wage
Bournemouth Echo: Businesses are spending more on marketing again, with a rise in expenditure on mass media such as newspapers as well as the internet.
Personnel Today: 'Meaningful work and location more important than high pay' for UK staff
Bournemouth Echo: M&S Food To Go to open in Bournemouth's WHSmith
Personnel Today: Neurodiversity and performance: what employers need to know
HR News: Nearly a third of office-based HR/Recruitment workers say dance music is the way to improve productivity!
HR News: Employers must end the stigma against mothers working part-time
Inc.com: These 3 Questions Are More Effective Than a Performance Review
6 May
The Guardian: Measures to curb executive pay have flopped, says thinktank
4 May

The Guardian: 'I quit a career in high street retail to set up a clothing brand'

3 May

People Management: April's top five employment law cases
Personnel Today: Champion flexible working to improve parents' work-life balance
The Guardian: UK call centre to trial four-day week for hundreds of staff
2 May
The Guardian: Menopause health has 'few specialists and a lot of myths' – can tech change that?
People Management: More than one in 10 workers 'too scared' to ask for a pay rise
Bournemouth Echo: Poole tops league table for 'innovative' businesses
People Management: Government must act on maternity discrimination or risk more redundancies, say MPs
People Management: Apprenticeship starts picking up, official figures suggest

1 May
Forbes: Googlers Sit In To Protest Against Retaliation
The Muse: The Secret to Being a Better Boss: Create a "How to Work With Me" Manual
Thanks as always to all of our news sources:
Bournemouth Echo, Forbes, HR News, Personnel Today, The Guardian, Vogue, Business Insider, People Management, The Muse, Inc.com,
Check back here for the latest headlines in HR + Work news Bournemouth, Dorset, UK and beyond.