Business & HR News – September 18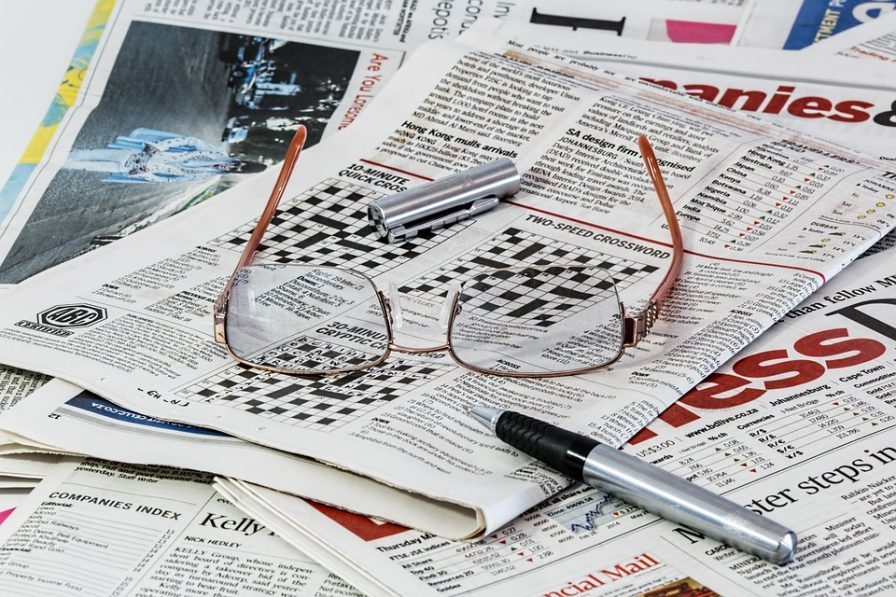 September 10, 2018
A round-up of Business & HR News
Keeping you up-to-date with what's going on in Dorset HR, Business
and the world of work locally and beyond.
24.09.18
The Independent: Public sector support staff 'working 40 million hours of unpaid overtime a year
Business Insider: What happens when you let employees pick how much they want to be paid? This company decided to find out.
The Guardian: Employees to be handed stake in firms under Labour plan
Companies with 250 or more employees will be expected to create ownership fund, McDonnell to say
The Guardian: Reverse Mentoring – Can young workers teach their elders anything about careers, politics and getting the most out of life – and vice versa?
Bournemouth Echo: A businessman is defying the craze for coffee shops with plans to franchise more tearooms in Dorset.
23.09.18
The Independent: More than 60% of Oxford University students went to private or grammar school, figures show
22.09.18
Business Insider: Misleading unemployment numbers may be prompting the Fed and the Bank of England to make a huge error
Gov.uk: Record £15.6 million underpayment identified for workers on the minimum wage
21.09.18
Forbes.com: The Increasingly Stronger Case For Hiring 'Athlete' Employees
Personnel Today: Businesses gunning for cyber skills should consider ex-forces personnel
Recent research highlights how much companies could gain in fields such as cyber security from recruiting ex-armed services staff, writes Lee Holloway of the Officers' Association. But employers' perceptions of military personnel still get in the way.
Personnel Today: Staff feel pressured to demonstrate they are working from home
Measures taken by staff to emphasise they were actually working despite not being in the workplace included being "more responsive" on email, which 36% of respondents confessed to doing, and working more hours, which 23% admitted to.
HR News: Job insecurity is behind the rise in presenteeism, says Adrian Lewis
21.09.18
Bournemouth Echo: Top YouTuber with 2 million followers – to speak at marketing event
A top Microsoft marketer and a YouTuber with more than two million subscribers will be seeking to inspire young people to pursue a career in digital.
Bournemouth Echo: 4,000 students expected at first Careers and Apprenticeship Show
20.09.18
Personnel Today: How rethinking executive pay can act as a catalyst for change
Ahead of the introduction of executive pay ratio reporting regulations next year, Jason Stockwood looks at how CEO pay could be used to ensure employees receive what they deserve help organisations hit social and environmental targets.
Forbes.com: The 2018 Digital 100
Personnel Today: New hires not getting what they need from onboarding
20.09.18
Bournemouth Echo: Businesses have been urged to watch out for a scam which could trick them into paying invoices for many hundreds of pounds.
21.09.18
UK Business Insider: A messy desk can negatively impact productivity
.. according to a study published in The Harvard Business Review.
19.09.18
Personnel Today: Find out what the MAC report means for employers
No preferential access for EU citizens
Discover Magazine: Competitive companies breed trusting cooperative employees
The Guardian: Why bosses cake-shaming their employees has to stop
Sounding like a step too far  – find out the measures some Employers are taking to fight sugar in the office :0(
17.09.17
The Guardian: Robots in workplace 'could create double the jobs they destroy'
Rise of machines could lead to 133m jobs globally in next decade – WEF report
The Guardian: The growing state of poverty for those who are employed.
"Almost 60% of the poor now live in households where at least one person has a job, a figure more than 20% higher than in 1995".
The Guardian: How many cabs in New York City? How many tears in a bottle of gin?
Find out some of the strangest questions being asked during a job interview.
Economic Times: Nearly nine in 10 employees (86 per cent) say they lose time each day on work-specific tasks unrelated to their core job,
Recent survey shows 41% of full-time employees waste more than an hour a day on these extraneous activities.
Yahoo Finance: Most workers favour a 40-hour work week
according to The Case for a 4-Day Workweek survey – who wouldn't?
Personnel Today: A letter that gives one month's notice should not automatically be interpreted as a letter of resignation, an employment appeal tribunal judgement has confirmed.
10.09.18
The Guardian: Nearly 19,000 UK earners now on more than £1m a year
The Independent: Give workers four-day week following advances in technology, says leader of UK's trade union bloc
HRNews: Job insecurity is behind the rise in presenteeism, says Adrian Lewis, Director at Activ Absence
HRNews: The Great British Productivity Debate
In recent years, productivity has been seen by some as the root of all the UK economy's problems. The Office for National Statistics (ONS) shows the UK is falling behind the average of the other six members of the G7 by 15% when it comes to productivity performance.
Personnel Today: Age discrimination is 'holding workers back'
Almost half of workers believe their age would hold them back when applying for a job – and nearly one in seven think they have been turned down for work due to their age.
HRNews: Less than half of British managers are satisfied with their workplace
09.09.18
Forbes.com: Learn From Serena Williams' US Open Performance And Control Your Reactions To Events
7.09.18
Forbes.com: Three Common Leadership Errors You May Not Realize You Are Making
6.09.18
Personnel Today: Four in five employees lack skills for their future role
5.09.18
Forbes.com: Gig professionals on the rise and HR likes it
4.09.18
Forbes.com: 10 Signs That You Have Found A Remarkable Recruiter
---

The Guardian: Terrified of public speaking? Start with what you really want to say
Most of us are afraid of oratory – and women's voices are judged particularly harshly. Could I conquer my fears with the help of a voice coach?