Dovetail's Favourite Festive Bakes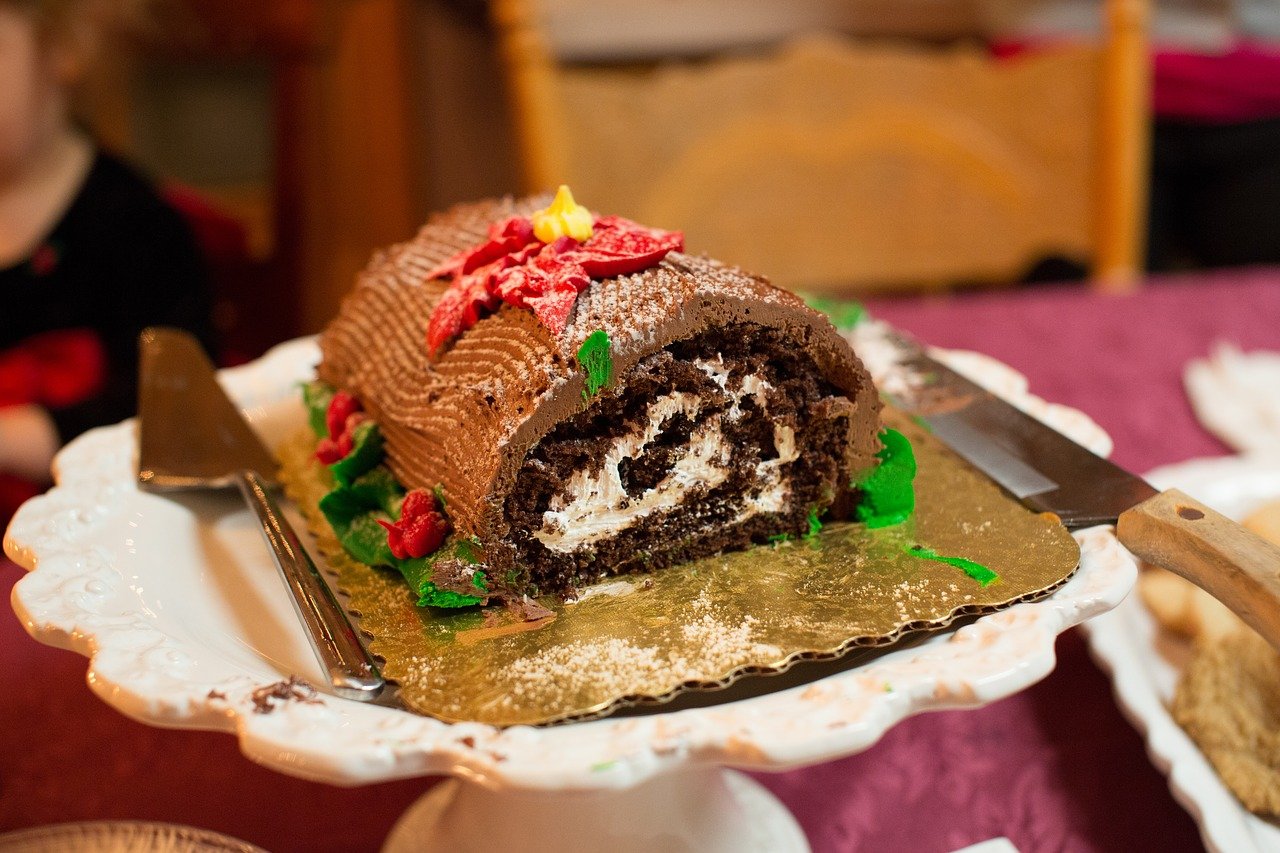 December 1, 2022
From the simple to the complex, we love a good bit of festive baking. Here are some of Dovetail's Favourite Festive Bakes!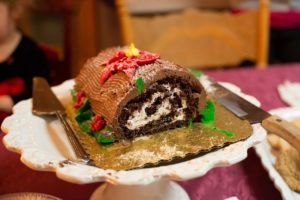 Chocolate Yule Log
https://www.bbcgoodfood.com/recipes/yummy-chocolate-log
Now, Laura made this a few years ago and the trick is making sure the sponge is light and fluffy so it's easy to roll. Apparently an electric whisk makes all the difference! And if it starts splitting or breaking, just grab a tub of Betty Crocker chocolate icing and smear it all over and hope for the best.
---
Gingerbread house
https://www.simplyrecipes.com/recipes/how_to_make_a_gingerbread_house/
Who doesn't love a construction project while you're baking? Well to be honest, it is a bit challenging sometimes, but that's part of the fun. It can be tricky to get the right consistency for the icing to effectively 'glue' the sides together. But a bit of patience and perseverance can do the trick! And if you don't fancy doing the whole thing from scratch yourself, you could always just opt for one of those kits you can find in pretty much any supermarket at this time of year.
---
Christmas Pudding
https://www.bbc.co.uk/food/recipes/traditional_christmas_38771
One of Mary Berry's recipes this time. Christmas pudding has long been a tradition at Christmas and it's certainly a favourite with the ability to set fire to it! So get some dried fruit, sherry, rum or brandy and get baking! And to go with the Christmas pudding…..
Brandy Cream
https://www.bbcgoodfood.com/user/757676/recipe/brandy-cream

What is better to go with mince pies and Christmas puddings than brandy cream. This rich and fluffy cream is the perfect accompaniment to most Christmas bakes.
---
Sticky Toffee Pudding
https://www.deliciousmagazine.co.uk/recipes/the-best-sticky-toffee-pudding/
One of Laura's family's favourites – Sticky Toffee Pudding! The toffee sauce is definitely the best bit! Not too tricky to make either.
Mince Pies
deliaonline.com/recipes/books/delias-happy-christmas/traditional-mince-pies
Last but certainly not least, the good old mince pie. Here is Delia Smith's recipe. If you don't fancy making the mince part, you can always buy a ready made jar. See if your local convenience store holds it, and if not, M&S do a fab version.
---
Thanks for reading our Favourite Festive Bakes!
Image sources: Thank you to Pixabay, Matt Riggot, Delia Online, Delicious Magazine & BBC Good Food.
Recent Dovetail Articles:
Secret Santa Gift Ideas
Virtual Office Party Ideas
Shop Local! Christchurch & Southbourne Edition
Follow us to keep up to date with news, jobs and career tips: