Meet the Recruiter – Sam
September 10, 2021
We can't believe how quickly the time has flown this year, and the newest member of the Dovetail team, Sam, has already been with us for over 3 months now! So we thought it was high time you were able to get to know her better. So here are some Q&As for our lovely Sam!
How did you get into Recruitment?
In 2010, I came back to the UK after 7 years living in Cyprus and I desperately needed a job. I'd registered with a recruitment agency as a candidate, and ended up working for them as a consultant! The rest is history.
So, what is your best recruitment memory so far?
This happened last week funnily enough. I was working on a vacancy with a really lovely new client. The 1st CV I sent was a candidate who had been in her current role for 23 years & really needed a better work/life balance. It was so important for us to get her next move right. 24 hours later, we had sent 1 CV, she had 1 interview, and she got the job! I felt genuinely so happy for her and the client and can't wait to hear how they get on together.
Funniest recruitment memory
This is easy! I'd just started my 1st Recruitment Consultant job and went on a client visit. I was VERY new to driving and didn't know the area at all. I suddenly realised that my sat nav was taking me towards a set of  roundabouts that were known for being horrendous. I was in a total panic so took a sharp right turn and ended up in a multi storey car park.  I'd never been in one before had a total meltdown and stopped my car and got out sobbing! This lovely kind lady parked my car for me and calmed me down!
Worst moment?
Just like Laura & Suzi's answers, it was definitely when Covid struck.
Favourite sector to recruit for?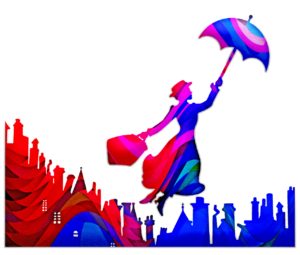 I really enjoy recruiting for Sales and Customer Service roles across any sector. I've been in the industry for over 25 years and feel my own experience and knowledge can really  help me find the right candidate as well as understand the roles perfectly.
Childhood dream job
I wanted to be a nanny! I loved babies and children and even got a BTEC Diploma in Child Development.
Prefer home or office working?
I am definitely more productive and prefer working from the office. I live alone (apart from my cat!) and really like the buzz and noise that I get from the office environment.
Are you a tidy desk or messy desk person?
I like a tidy desk and always make sure my feng shui is correct.
Tea or Coffee?
Coffee! I can't believe I'm actually saying this as a year ago I hated it! I've even just purchased my first coffee machine!
Any Hobbies?
I actually don't have hobbies but do really enjoy reading, wet and windy walks on the beach, I love eating out and of course my cat Bailey Boo keeps me busy!
Thanks Sam! We're really glad you're part of our Dovetail Team! If you'd like to read more about us, head over to our About Us page.