Business News in Dorset & Hampshire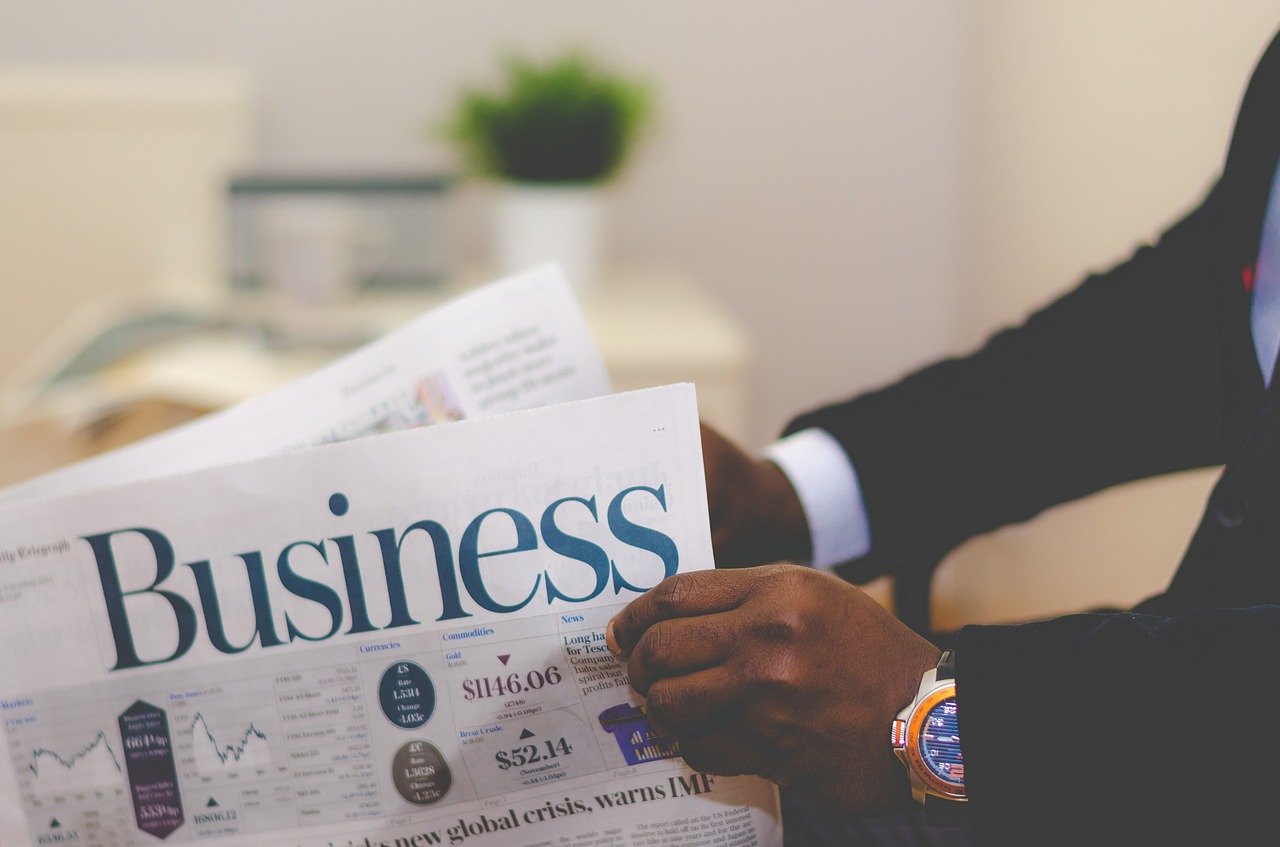 November 26, 2020
Business News in Dorset & Hampshire –
We've gathered the recent headlines for you to catch up on HR, business strategy and IT news.
Keeping you up to date with everything in the world of HR, work, business and strategy. 
Make sure you follow us to see the latest business news in Dorset & Hampshire, tips and blogs – see below! For HR support during COVID-19 pandemic, People Management have put together an excellent and regularly updated article: Coronavirus – What does HR need to know?
STRATEGY/GENERAL BUSINESS NEWS IN DORSET, HAMPSHIRE & BEYOND
27th November
People Management: UK faces skills crisis as inflow of EU workers plummets
OnRec: Supply in demand: Women urged to consider jobs in supply chain industry
26th November
Personnel Today: New tier system: what will it mean for employers?
25th November
OnRec: Only 17% of employers using video conferencing for pension surgeries despite increased home working
People Management: Chancellor announces £3bn unemployment scheme and minimum wage increases
Dorset Chamber: Dorset Chamber reaction to Chancellor's Spending Review
23rd November
Personnel Today: 10 key questions facing the legal sector
20th November
Dorset Chamber: Unlock digital potential for businesses post lockdown 2.0
Personnel Today: Public sector pay freeze set to be announced
OnRec: 12 Employee Engagement Statistics You Need To Know In 2020
19th November
OnRec: Internal hiring at UK companies up 20% since COVID-19 finds LinkedIn
The Grocer: Government's wholesaler survey raises hopes of sector specific support
18th November
Business Mag: Panning for the future – a guide for business strategy
Personnel Today: 'Green industrial revolution' will create 250,000 jobs
17th November
Marketing Week: Inside B2B: What sales needs from marketing
12th November
Dorset Chamber: Brexit Update: Significant Risks Remain; Businesses must Prepare
Dorset Chamber: Employment Alert – Extended Furlough Leave Guidance
The Grocer: Wholesalers call for clarity as Christmas trading hangs in the balance
Personnel Today: Bank Holidays – Six things employers need to know. 
10th November
IT Pro: UK businesses make cyber security a priority in light of COVID-19
Marketing Week: Personalisation isn't about bells and whistles
5th November
Marketing Week: Nationwide's CMO on why aiming for perfection will make you a worse marketer
30th October
HR News: Trust from the boss outweighs all other factors for employee happiness amidst the pandemic
Onrec: UK hiring returns to pre-pandemic levels, but unlikely to offset rising unemployment says LinkedIn
29th October
HR News: 5 tips to financially prepare your business for a second lockdown
Forbes: Weekend of Change Ahead As Sunak Confirms Spending Review
IT Pro: Do you really need to invest in new technology?
WORK, LIFE, HEALTH & SAFETY
26th November
Personnel Today: 'Infodemic' and 'Covid myopia' pose risks to global workforce
OnRec: Top 5 Most Popular IT Training Courses
25th November
The Independent: Only one in 10 companies' net-zero pledges backed by science-based targets, report finds
OnRec: Pandemic has reduced the stigma of unemployment, finds LinkedIn
Dorset Chamber: Men's Mental Health
24th November
Personnel Today: Work from home advice could continue until Easter
People Management: Holistic approach vital to improving inclusion and diversity, report says
OnRec: How To Keep Away From Distractions When Working From Home
20th November
Personnel Today: After coronavirus, we must 'build back better' on workplace health
People Management: UK at 'coronavirus crossroads' for gender equality, report warns
19th November
OnRec: How To Stay Productive While Working from Home
18th November
Business Mag: Solent Mind launch Wellbeing App
Marketing Week: For gender equality to succeed, men need to see its benefits
17th November
People Management: Drive for greater workplace diversity & inclusion sees blind job applications surge
6th November
IT Pro: Why you should prioritise employee experience
30th October
DCCI: Virtual staff Christmas party ideas
29th October
Personnel Today: Covid-19 whistleblowers ignored and dismissed by employers
Marketing Week: Redundancy Chronicles: Think before you act
28th October
Onrec: Is it OK to ask HR for financial help?
26th October
Personnel Today: The future is hybrid: so where will we work?
23rd October
Personnel Today: Why home workers who are ill should not work
Marketing Week: Almost half of marketers expect job cuts in the next three months
HR & DORSET RECRUITMENT
27th November
Personnel Today: HR's role in redesigning the future workplace
26th November
Bournemouth Echo: Going it Alone – Sarah writes guide for HR people setting up their own firms
People Management: One in five employers monitoring remote workers or planning to do so, poll finds
Personnel Today: Covid crisis creating 'permanent damage' to wages
24th November:
OnRec: How to Retain Employees: A Three-Step Strategy
20th November
Personnel Today: How to break down silos between learning, engagement and performance
People Management: More than half of reward strategies not fit for remote workforces, survey suggests
OnRec: 12 Employee Engagement Statistics You Need To Know
18th November 
Personnel Today: How to get ready for IR35 ahead of April 2021
People Management: Digital skills key to HR's future success, says CIPD research
17th November
Personnel Today: Zurich sees female applications leap after altering senior job advert wording
Onrec: How businesses can adapt HR to the second lockdown
13th November
DorsetBizNews: Courses will help 'rusty' job-seekers maximise chances of success and minimise frustration
11th November
Dorset Chamber: To Suspend or Not to Suspend?
6th November
Dorset Chamber: Dorset Chamber continues to support over 160 businesses signing up for the Kickstart scheme
4th November 
IT Pro: UK tech skills gap to reduce as more Brits consider IT jobs
29th October
HR News: How to keep remote working employees engaged and motivated over the holiday season
People Management: Half of managers uncomfortable employing a neurodivergent worker, report finds
People Management: Everything you need to know about applying for a sponsor licence
28th October
People Management: Young and ethnic minority workers hardest hit by post-furlough job cuts, report finds
Onrec: What do you as an HR need to know about Pet-Friendliness at the Workplace
The Grocer: Extend non-UK labour scheme or face price hikes and shortages, growers warn
LOCAL NEWS
27th November
Bournemouth Echo: BAE Systems base in Christchurch set to be sold for £29m
Dorset Chamber: New tier ratings – Dorset Chamber reaction
25th November
Bournemouth Echo: Small retailers open for collecting orders during lockdown
13th November
Bournemouth Echo: OnBuy marketplace sees sales of £2.75m in a week
Bournemouth Echo: Bournemouth Airport welcomes apprentices for career take off
Dorset Echo: Bid to drive economic growth in Dorset
10th November
Bournemouth Echo: BCP waste contract goes to Eco Sustainable Solutions
3rd November:
Bournemouth Echo: British Chambers of Commerce president at Dorset Chamber event
30th October
Bournemouth Echo: 1,700 businesses in "significant distress", says Begbies Traynor
Related Dovetail articles:
Follow us to keep up to date with The South's Job Market Report, Recruitment + HR news, business news in Dorset and Hampshire  as well as our latest jobs, career tips + everything else related to your working world.
Thanks to all of our sources as always: Bournemouth Echo, DCCI, Dorset Biz News, IT Pro, The Grocer, Business Insider, Guardian, Onrec, Personnel Today, People Management, Forbes, The Business Magazine, Daily Echo,  Business in Dorset, World Economic Forum, Bizmag, + Marketing Week.