Bournemouth Business & HR News: Feb 19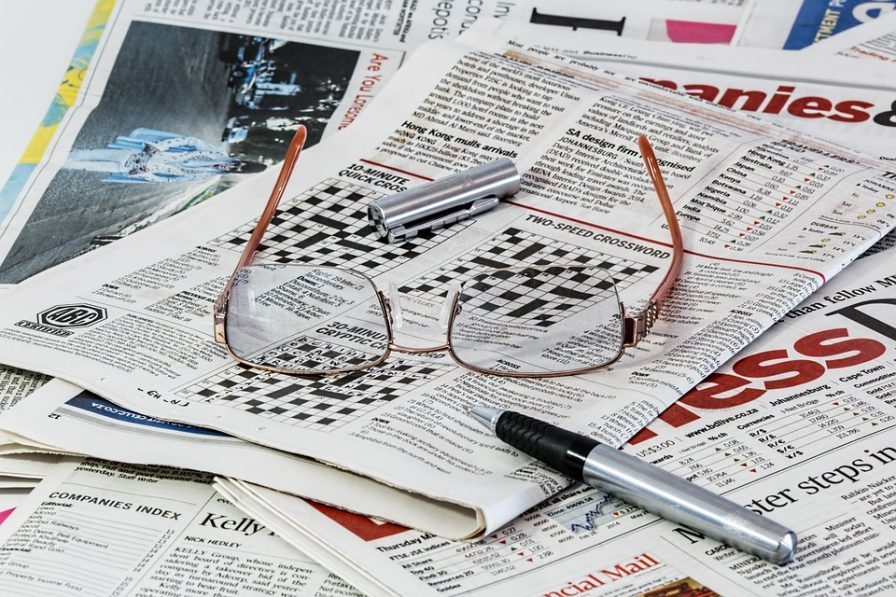 February 25, 2019
Keeping you up-to-date with what's going on in the Bournemouth News – Business & HR & more
–  here are the latest headlines in the world of work across Dorset and the UK.
25th Feb
Business Insider: 'Accomplices in oppression': 14 new members of Congress demand Apple and Google remove Saudi government app that lets men control women's movements
The Telegraph: Make the perfect funding pitch with a 10-shot slideshow
Personnel Today: TUC and GMB 'passports' to boost disabled people in work
HR News: Majority of UK recruiters say an 'opportunity divide' still exists in the jobs market despite skills shortages
The Guardian: Teachers experience more stress than other workers, study shows
22nd Feb
Personnel Today: Police forces should 'positively discriminate' to boost diversity
Bournemouth Echo: Tech firms ITSB and Crystal Clear Telecom merge
Personnel Today: Five reasons why you shouldn't embark on HR Transformation
21st Feb
Bournemouth Echo: Online sales tax 'would boost high street'
Bournemouth Echo: Cobham to take a £160m hit from Boeing dispute
20th Feb
The Guardian: New York is right to ban hair discrimination. Now how about the UK?
19th Feb
The Guardian: Four-day week: trial finds lower stress and increased productivity
Bournemouth Echo: Dorset firms among the UK's fastest-growers abroad
16th Feb
Bournemouth Echo:There are some 19,200 people in Bournemouth and Poole whose main job is on a zero-hours contract, research suggests.
11th Feb
HR Director Magazine – THE 2019 TOP EMPLOYERS TO WORK FOR IN THE UK REVEALED
Daily Echo: Danny is the new charity champion at Totton offices of logistics firm Europa
Bournemouth Echo: How friends set up a £2m interior design business online
Heat World: Victoria Beckham urges David to leave UK for 'a new challenge' abroad
Insurance Business Mag: AXA UK releases gender pay gap report for 2018
The Guardian: A 4.30am start and three-minute toilet breaks: are you ready for microscheduling?
HR News: Third of UK employees feel unqualified for their Jobs and look to Google for help
HR News: Why you need to embrace a portfolio career
Forbes.com: Jeff Bezos Shows Us A Thing Or Two: Six Ways To Face Down Crisis With Courage
10th Feb
AV Interactive: Designing with the headspace in mind
9th Feb
The Independent:What to check for in your contract before taking a job
8th Feb
Daily Echo: Brexit is good for business according to Companies House start-up stats
Personnel Today: Closing the gender pay gap a priority for seven in 10 firms
Personnel Today: Recruitment sector deals on the rise as Brexit looms
Bournemouth Echo: People 'trust their employer more than anyone'
7th Feb 19
Personnel Today: Could Hermes' self-employed-plus status revolutionise the gig economy?
Bournemouth Echo: Poole looking up – but retailers may blame Brexit for closures
The Guardian: The class pay gap: why it pays to be privileged
Daily Echo: Read James' top tips for HR professionals dealing with Brexit uncertainty
6th Feb
The Guardian: Bullying in the voluntary sector: 'I was effectively outed at work'
Bournemouth Echo: Dorset LEP: Help us show the county's advantage
BBC CEO Secrets:
4th Feb – Video: 'If you hire the wrong people they can bleed you dry'
30th Jan – Video: 'Make yourself redundant every five years'
4th Feb
Forbes.com: The Most Innovative Fintech Companies In 2019
Personnel Today: Part-time parents missing out on promotion
HR News: HR must meet cyber talent challenge head on
HR News: Millennials on the move: three in ten have already clocked up five or more jobs
Bournemouth Echo: LV= could axe around 140 jobs
Bournemouth Echo: Training Room founder Jonathan Davies launches web academy
3rd Feb
The Guardian: Millennials' pay still stunted by the 2008 financial crash
2nd Feb
Bournemouth Echo: Oddbins goes into administration
1st Feb
The Guardian: Work isn't working – but a four-day week would help fix it
Personnel Today: Top 10 HR questions January 2019: Holiday pay, overtime and tax on exit payments
Bournemouth Echo: Will the internet kill our highstreet?
Thanks to all of our news sources:
The Guardian, Bournemouth Echo, Daily Echo, Personnel Today, Forbes.com, AV Interactive, Insurance Business Magazine, Heat World, HR News, HR Director Magazine and BBC
---
Follow us to keep up to date with news, jobs and career tips: