Boost your FMCG sales career with 10 must-reads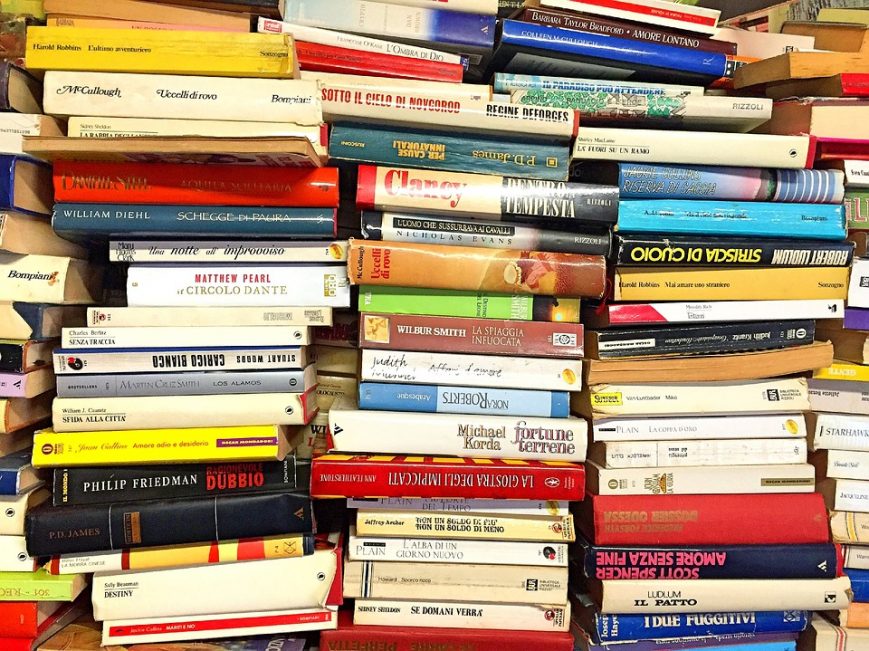 May 11, 2018
Whether you're already working in sales account management or considering a career move into this area, then this is for you.
We've researched the best-selling FMCG Sales Account Management books – old and new that are currently rated the best reads to help sales professionals succeed.
1. Way of the Wolf, Straight Line Selling
Jordan Belfort
The newest of our hit list – it's a great read for any aspiring salesperson. Firstly, have you seen the legendary film, The Wolf of  Wall Street? If not you must, Leonardo Di Caprio immortalises Jordan Belfort in this Hollywood blockbuster. But in the book,  Jordan reveals the step-by-step sales and persuasion system proven to turn anyone into a sales-closing, money-earning rock star.
2. New Sales Simplified
Mike Weinberg
"New Sales Simplified: A Must Read!…well worth the investment in yourself." Mark Hunter, The Sales Hunter Blog
..".put New Sales. Simplified. in the hands of your organizations' sales chain from the frontline salespeople up to the CEO." Gary Hart, SalesDuJour.com
"New Sales. Simplified. is one of those books that can change the path of your career. It is that good."
Miles Austin, Fill the Funnel blog
3. The Challenger Sale
Matthew Dixon and Brent Adamson
#1 Bestseller of Sales Technique books on Amazon!
'The Challenger Sale argues that classic relationship-building is the wrong approach. Every sales rep in the world falls into one of five distinct profiles, and while all of these of these types of reps can deliver average performance, only one – the Challenger delivers consistently high performance.'

4.Brilliant Selling
Tom Bird
'Brilliant Selling will appeal to all salespeople – whatever their experience level. It can be used as a quick reference for ideas and tips, or for a comprehensive tour through the sales process.'
Tim Robertson, Central & Eastern Europe Sales Executive, IBM Corp.
5.Pitch Anything: An Innovative Method for Presenting, Persuading, and Winning the Deal
Oren Klaff
'Whether you're selling ideas to investors, pitching a client for new business, or even negotiating for a higher salary, Pitch Anything will transform the way you position your ideas.'
Gold Medal Winner–Tops Sales World's Best Sales and Marketing Book

6. Black Box Thinking: Marginal Gains and the Secrets of High Performance
Matthew Syed
'Highly persuasive' (Daily Mail), 'Will transform your entire perspective' (The Times)
An extraordinary, inspirational book which reveals how great performers and teams are driven by an insatiable curiosity for marginal gains, together with the intellectual courage to challenge their most cherished assumptions.
7. The Mind Management Programme for Confidence, Success and Happiness
Prof Steve Peters
The number 1 bestseller by Prof Steve Peters, consultant psychiatrist to Liverpool FC, Sky ProCycling, Ronnie O'Sullivan and the England football team. This powerful book introduces the unique Chimp Model that Prof Peters uses with his clients to help them manage their minds and reach their full potential.
8. Exactly What to Say
Phil M Jones
"If you want to sell more and influence better, then this book is as close as you'll get to a magic wand or silver bullet to success!" —Rob Brown, founder Networking Coaching Academy
'Best-selling author and multiple award-winner Phil M. Jones is highly regarded as one of the world's leading sales trainers. He has trained more than two million people across five continents and fifty-six countries and coached some of the biggest global brands in the lost art of spoken communication'
9. Words that Sell
Richard Bayan
Looking for a better way to say "authentic?" Words That Sell gives you 57 alternatives. How about "appealing?" Take your pick from 76 synonyms. You'll even find more than 100 variations on "exciting." Fully updated and expanded, this edition of the copy writing classic is packed with inspiration-on-demand for busy professionals who need to win customers–by mail, online, or in person.
10.How to Win Friends and Influence People Paperback
Dale Carnegie
The most famous confidence-boosting book ever published; with sales of over 16 million copies worldwide.
'Millions of people around the world have improved their lives based on the teachings of Dale Carnegie. In How to Win Friends and Influence People, he offers practical advice and techniques, in his exuberant and conversational style, for how to get out of a mental rut and make life more rewarding.'
Related Sales Career articles:
Working in the FMCG Sector
5 Skills a Great Account Manager needs
The National Account Manager Role – FMCG
The Sales Manager Role
Looking for a new role in Sales – view our current sales jobs in Bournemouth and surrounding areas
Images
Wolf of Wall Street,
Thanks to Goksan Ozman, 2013 for use of the wolf of wall street image
https://creativecommons.org/licenses/by/2.0/